Choose an event
Friday is a Shuck-Them-Yourself event so if you don't know how, this is a great time to learn! Check out our DIY videos from YouTube.
We have a lot of oysters being delivered from Bon Secore Fisheries for the Cook-off on Saturday so we decided to throw a raw oyster party on Friday evening. There is nothing fresher than shucking your own and eating them raw!!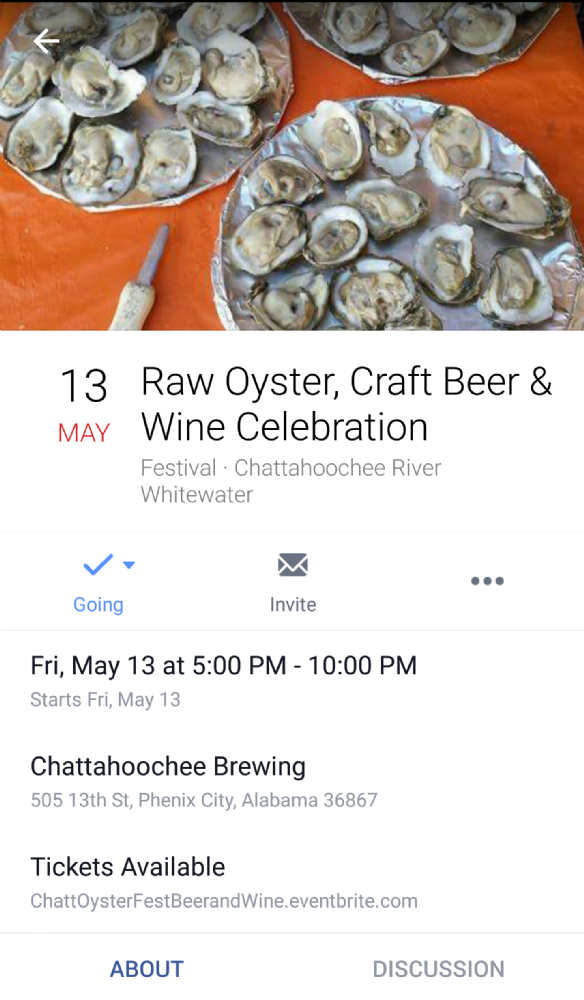 Saturday is the Chattahoochee OysterFest Cook-off. Local Teams will be grilling and smoking incredible gourmet oysters and you are a judge to help choose "People's Choice - Best of Show"!!